June 13, 2023
Celebrating National Eyewear Day with the Release of Tribal ëyës Butterfly Collection Sunglasses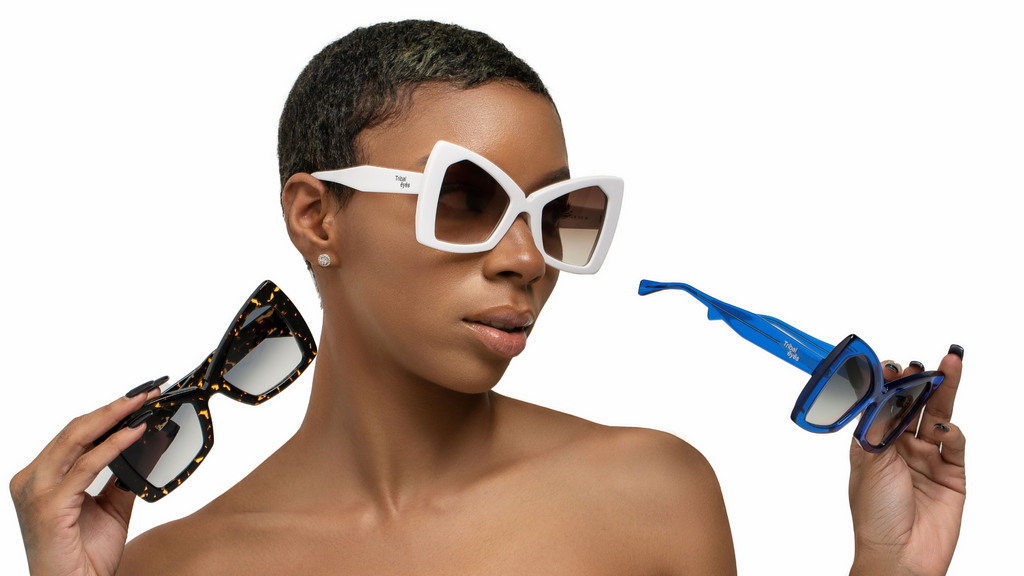 Every year, National Eyewear Day on June 6th provides us with an opportunity to appreciate not only the aesthetic possibilities that glasses and sunglasses bring into our lives but also their functional importance. At Tribal ëyës, we believe eyewear is more than a fashion statement—it's a testament to one's personality, a reflection of culture, and a guardian of vision.

This year, we are thrilled to celebrate National Eyewear Day with the launch of our exciting new Butterfly Collection. Just as a butterfly symbolizes transformation, our collection represents a transformative journey that embodies the polychromatic beauty of butterflies and their awe-inspiring long-distance travels.

Inspired by the global citizen that makes up the Tribal ëyës customer, this collection features four distinct models, each named after a unique butterfly: the Monarch, the Angolan, the Wanderer, and the Admiral. Just like these butterflies, our customers span across continents, adding their distinctive color and vibrance to the world.

Dreamed up in Atlanta and handcrafted in Italy from Mazzucchelli cellulose acetate, our Butterfly Collection merges exceptional quality with stunning aesthetics. Each pair sports a unique cat-eye design, sculpted angular edges, a universal nasal bridge fit, and a range of vibrant colors for an elegant finish. Each piece represents an amalgamation of quality, craftsmanship, and creativity.

In a testament to our ethos of cultural infusion, this collection comes accessorized with recycled Aso-oke cloth cases inside our standard gold cases. Aso-oke is a hand-woven cloth hailed from the Yoruba people of West Africa. Each case serves as a reminder of our roots and our commitment to sustainable practices.



As we celebrate the release of this collection, it's essential to remember the fundamental purpose of sunglasses: protecting our eyes and skin. Beyond their ability to accentuate our outfits and express our style, sunglasses play a crucial role in maintaining eye health.

Exposure to ultraviolet (UV) radiation from the sun can lead to several eye problems, including cataracts and age-related macular degeneration. By wearing sunglasses, we can protect our eyes from these harmful UV rays. Not only that, but sunglasses can also safeguard the delicate skin around our eyes, helping to prevent wrinkles and sun damage.

At Tribal ëyës, we ensure that all our sunglasses provide 100% UV protection, merging health and fashion in a way that lets you enjoy the sun safely and stylishly.

The Butterfly Collection is our newest manifestation of that commitment—a blending of protection, comfort, and a celebration of global cultures. As you don your new Butterfly Collection sunglasses this National Eyewear Day, you are not only adopting a piece of art but also making a statement about who you are and the cultures you represent.

Here at Tribal ëyës, we are more than a brand; we are a community. As we celebrate National Eyewear Day together, we invite you to see the world, and let the world see you, through our own Tribal ëyës.